BTS Annual Awards 2021
Comments: 0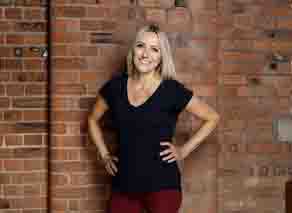 Throughout this week we will be showcasing our award winners for the British Trombone Society Annual Awards 2021!
We are very excited to share that the outstanding Carol Jarvis has been awarded the Sheila Tracy Award! Congratulations, Carol!
Carol Jarvis is one of the most in-demand session musicians in the UK. A multi-award-winning trombonist, keyboard player, arranger, orchestrator and voiceover artist, Carol has toured and recorded extensively with stars such as Sting, Queen, Seal, Rod Stewart, Amy Winehouse, Bon Jovi, Ellie Goulding and appeared on many renowned television programs with stars such as MUSE, Harry Connick Jr, Michael Bublé, Taylor Swift and so many more. Carol can also be found working with internationally renowned ensembles and some of the world's top orchestras such as the London Symphony Orchestra and all of the BBC Orchestras. Regular film and TV session work fills a lot of Carol's diary and she can also be found regularly performing in London's West End shows. She is a Professor of Trombone at Trinity Conservatoire of Music in London and the Royal Northern College of Music in Manchester where she, herself, gained the highest qualifications possible.
Carol is currently President of the International Trombone Festival, a post she has held since 2017, and in 2023 will become the first female President of the International Trombone Association. Carol's orchestrations and arrangements have featured on albums at the top of the UK and US billboard charts, been recorded at the famous Capitol Studios in Hollywood and also played during the Academy Awards ceremony.
Share this article