Social Media Manager Required
Comments: 0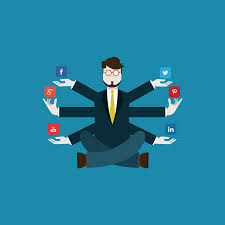 The BTS is looking for a Social Media Manager:
ROLE:
to manage and oversee our social content on all of our accounts: Facebook, Twitter, Instagram, YouTube and our website (CMS run).
to collate and upload content submissions, adhering to the BTS Style Guide.
to ensure content is mirrored across all platforms, where appropriate.
to manage campaigns in relation to our activities – eg. after each magazine issue publication.
to ensure material is uploaded at suitable times, and spread out where possible to ensure we have a consistent presence.
Content:
content will be sent to you finished with any relevant media, attachments and links.
you will then check that it fits with our BTS Style Guide and ensure it is uploaded where required.
you will be given scope to seek out material to share of your own accord if you so wish – but this role is primarily to manage content.
posts should reflect the aims and mission of the charity.
Requirements:
familiarity with each social platform.
good use of language.
ReMuNeration:
If you think this job may be suitable for you, please email: secretary@britishtrombonesociety.org giving your name, contact details and reasons why we should consider you for this post.
Please submit your application by Monday, 17 August 2020.
Share this article