76 Trombones Play For Maestro's Anniversary
Comments: 0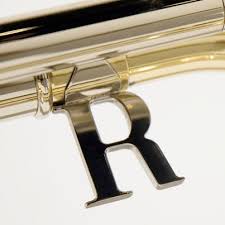 Being invited to play at a birthday party is a dream gig for most musicians but when the guests are among the world's top trombonists and the party is to celebrate the 20th anniversary of one of the world's leading trombone manufacturers it comes with pressure.
But then Mick Rath of Rath Trombones was spoilt for choice when searching for a band for his Honley based business's celebration. As one of the world's leading trombone manufacturers he numbers musicians from around the globe as both devotees, friends and customers all keen to show their appreciation of his art with theirs.
He has finally settled on Soul Tubes a quintet for five trombonists including Carol Jarvis one of the world's leading female players and the Dennis Rollins Velocity Trio.
Mick's customised trombones are highly prized by professional and amateur musicians alike and he regularly hosts international players at his Honley factory where they are all keen to join the line up of the Rath Family.
In the last year alone he has supplied trombones to the Jools Holland Band, David Whitehouse of the London Philharmonic Orchestra, The Corpus Quartet and the Count Basie Orchestra embracing all musical genres.
And it isn't just professionals who beat a path to his Yorkshire factory, You are just as likely to bump into an ambitious student or a retiring professional either starting their musical journey or hoping to spend more time playing in their retirement.
"People have often been bought Rath Trombones as leaving presents by grateful colleagues or family or cashed in a savings plan to treat themselves as they slow down their careers," said Mick.
Customer commitment to his trombones and the fact that he believed he could make the best trombones in the world made him start the business 20 years ago.
"I was working for a French horn manufacturer and thought that I could make really good quality trombones better than anyone else," he recalled. "I am a real stickler for perfection and always say that my name is my word because of the care we put into each and every trombone that leaves our Yorkshire factory," he said.
Fired with passion and determination Mick started repairing trombones for other people from a small factory in Bradford in the heart of brass band country where he moved after meeting his wife, Nicola.
Even then professional musicians beat a path to his door and trusted him with their instruments slowly encouraging him to make his own trombones.
But he was determined they would be perfect. So he set about designing his own trombone, refining it constantly until he was happy enough to put his name to it. But while the prototype lived up to his standards going into manufacturing was a tough call given the small market and the lack of machinery to create trombones.
"I had to make some of the tooling myself and even though we are now a larger operation we still use it and train our own team of engineers," he added.
And given the relatively small UK market for trombones he quickly realised that overseas sales would be the difference between a small or sustainable business so he took the brand abroad marketing them at international music exhibitions where he quickly established a reputation for manufacturing world class instruments.
Requests started to roll in from trombonists as far away as the USA, The Far East and around Europe helping him develop a network of international distributors, any of whom remain loyal to this day and will be helping him celebrate the anniversary in Yorkshire.
"I always say that my name is my word and it has become a byword for trombone quality because over the years we have listened to what our customers told us and responded," he said. It ahs also helped develop the business.
Marketing his trombones to educators at musical colleges and universities around the globe one of the things that musicians told Mick was of the need for an entry level instrument for students.
"There was an obvious gap in the market between trombones for professional musicians and aspirational players so we developed the oo range. Launched onto the world market three years ago it has dramatically increased our turnover and now accounts for about half the number of trombones that we make and export."
And the Rath story is still evolving. To celebrate the 20th anniversary Mick is working on the Pro Range Anniversary Model which will combine the sound beloved of musicians and fans and include design detail reflective of 21st century trombonists.
"We export about 75 per cent of all instruments that we make here in Huddersfield. To remain at the top of the tree and attract new customers we have to evolve the brand. Hopefully this new trombone will be a fitting reflection of our 20th anniversary," he added.
About Rath Trombones
• From orchestras and opera houses, Broadway to the West End, film and television studios, to pop and commercial groups, brass bands, wind bands, jazz, big bands, funk groups, and so many other genres and ensembles, instruments made by Michael Rath are found in almost every conceivable musical situation requiring a trombone.
• Rath Family artists include: David Whitehouse lead trombonist of the London Philharmonic Orchestra
• Winston Rollins and the trombone section of the Jools Holland Band
• The trombone section of the Count Basie Orchestra
• Black Dyke Band
• Marco Borelli of the Genoa Opera Orchestra
• Carol Jarvis of Soul Tubes
• Dennis Rollins of Velocity Trio
Click here for more details.
Share this article