Arthur Wilson: 21 June 1927 – 10 July 2010
Written By: Edward Solomon Comments: 0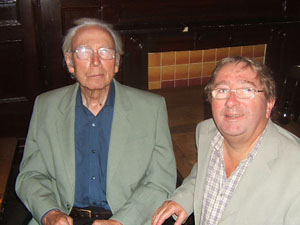 Arthur Wilson passed away peacefully at his home in Muswell Hill, North London on Saturday 10 July 2010. He had been suffering from Parkinson's Disease for several years.
Arthur was principal trombone of the Philharmonia Orchestra from 1951-1979, playing under some of the great conductors including Karajan, Klemperer, Barbirolli and Giulini. Arthur was also a founder member of the Philip Jones Brass Ensemble and for many years principal trombone of the English Chamber Orchestra, as well as co-principal trombone at the Royal Opera House, Covent Garden.
Arthur was professor of trombone at the Royal College of Music, London, teaching up to the age of 72. Many of the leading professional players in the UK and beyond studied under his careful guidance. Arthur was one of the most respected and loved trombonists in the music business. He will be greatly missed.
Arthur's wife, Fiona, is planning a private family cremation in the coming days. There will be a musical celebration of Arthur's life in the next few months. A full obituary will appear in a future edition of The Trombonist.
Share this article