See the Big Shake-Up live!
Comments: 0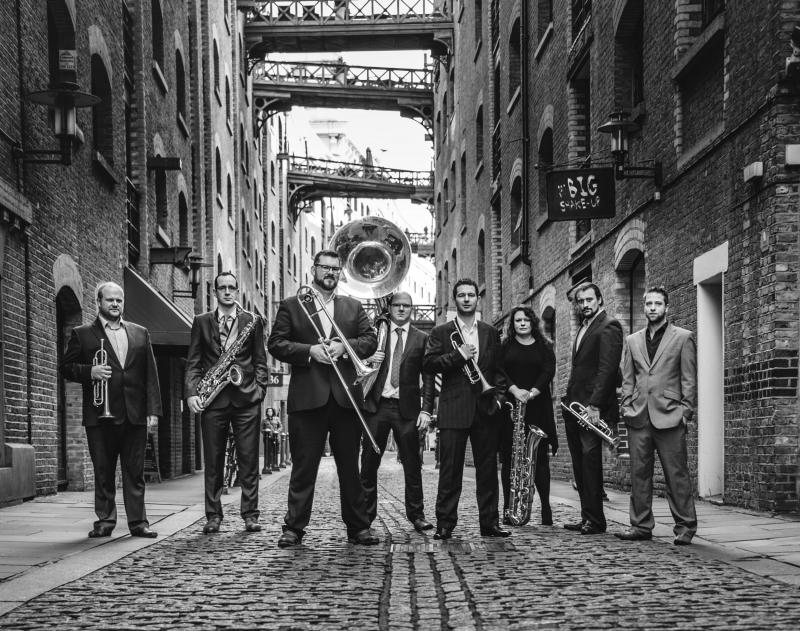 We are excited to share two opportunities for you to see The Big Shake-Up live this month. 
Pizza Express Jazz Club (Soho) - 1.30pm Sunday, March 5th
Matt & Phred's (Manchester) - 9.30pm Saturday, March 18th
The Big Shake-Up exist to try to bring English finesse to the brass traditions of New Orleans and combine that with an exciting big band sound.  This blend has already earned the group a reputation as one of the UK's most innovative and exciting brass ensembles. 
Formerly Bad Ass Brass, the line up is Jean-Paul Gervasoni, Paul Munday & Gavin Broom (trumpets), Jon Stokes (trombone) Sam Bullard and Gemma Moore (saxophones), Mike Poyser (sousaphone) and Jimmy Norden (drums). 
This exciting group will feature in our next edition of The Trombonist, in an interview with their trombone player, Jon Stokes. 
Share this article