BTS Annual Awards 2021
Comments: 0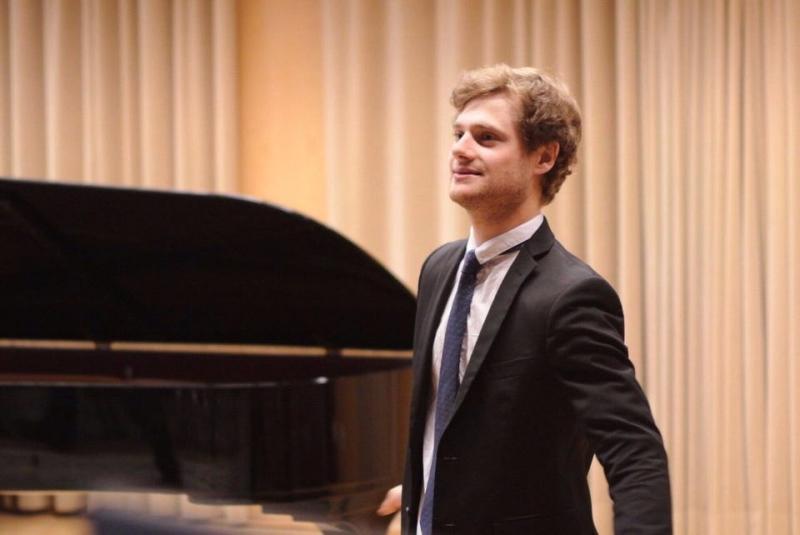 Throughout this week we will be showcasing our award winners for the British Trombone Society Annual Awards 2021!
Next up is Kris Garfitt, who has been chosen as Player of the Year. Congratulations, Kris!
Kris Garfitt is a Courtois Performing Artist, Solo Trombonist of the WDR Symphony Orchestra, Gold Medal winner of the 2019 Royal Overseas League Music Competition in London and first prize winner of the 2019 Jeju International Music Competition, 2018 International Tenor and Bass Trombone Competition in Budapest, the 2018 International Juozas Pakalnis Competition of Wind and Percussion Instruments in Vilnius and the 2019 International IPV Trombone Competition in Germany. Kris is also second prize winner of the Competition Concorso Internazionale "Città di Porcia" and the International Trombone Competition of Alsace.
He graduated in 2015 from the Guildhall School of Music and Drama (GSMD), London, with a First Class Honours Degree and the GSMD Brass Prize (funded by the Armourers and Brasiers Company). During his time at Guildhall he undertook regular lessons with Eric Crees, Christopher Houlding and Peter Gane and later with Fabrice Millischer of Freiburg Musikhochschule. Kris is now receiving regular instruction from Guilhem Kusnierek of Saarbrücken Musikhochschule. 
Between 2016 until 2020 Kris was a member of the German Radio Philharmonic, becoming solo trombonist with the WDR Symphony Orchestra in 2021. Besides regular concerts with his orchestra, he frequently performs as guest solo trombonist with many of Europe's leading orchestras such as the Royal Concertgebouw Orchestra, City of Birmingham Symphony Orchestra and BBC Scottish Symphony Orchestra. Kris was fortunate enough to have been a member of both the European Union Youth Orchestra and Gustav Mahler Jugendorchester.
Alongside his orchestral career, Kris also manages to navigate a busy schedule as a solo musician. He has worked with ensembles such as the Vilnius City Chamber Orchestra, the Budapest Strings Chamber Orchestra, Jeju Philharmonic Orchestra and Luxembourg Military Orchestra, performing concertos by Nino Rota, Henri Tomasi, Lars-Erik Larsson, Christopher Rouse, Vladimir Cosma and Gyula Fekete. Shortly after winning his first job Kris experienced an increased interest and love of the trombone's wonderful solo literature, leading him to start a duo with the exceptional Korean pianist, Seri Dan. Together they perform regular concerts throughout Europe and beyond, and are planning to release their first album in 2021.
Kris also has a passion for music education and regularly offers guidance to trombonists of all levels, on a private basis and in the form of masterclasses. He has been the brass tutor of the City of Sheffield Youth Orchestra since 2016.
Share this article