BTS Event Midlands 2018
Comments: 0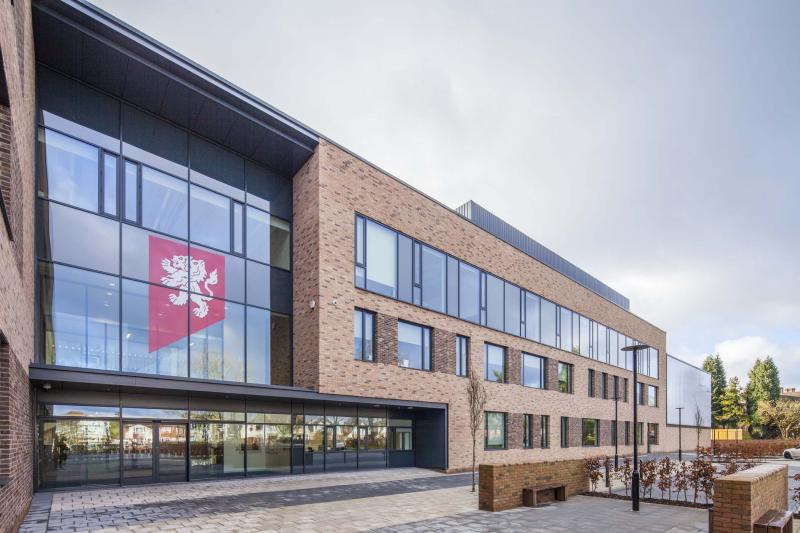 University of Birmingham School, 12 Weoley Park Road, Selly Oak, Birmingham, B29 6QU.
Sunday, 18th November 2018.
Click here to register and pay for non-member tickets or scan the QR Code.
10:45: Registration
11:00: Warm Up led by Chris Houlding
11:20: Massed Choir Rehearsal (Work through 76 Trombones and See The Conquering Hero (which will be accompanied in the performance by Birmingham Schools' Wind Orchestra). Conducted by Adrian Taylor)
11:40: Work through Men of Harlech and Eye of the Tiger. Conducted by Ed Jones
12:00: Workshop with Andy Clennell (What to look out for when buying a trombone plus tips on instrument maintenance)
12:00: Annual General Meeting (All BTS Members welcome)
12:30: Lunch Break (Background music provided by groups from the Royal Birmingham Conservatoire led by Ed Jones)
13:30: Bob Hughes Bass Trombone Competition Final (Hear the three finalists in this prestigious competition. The competition will be judged by Rob Tooley from the Bournemouth Symphony Orchestra and others)
13:30: Going Plastic! (Play the pBuzz, mini pBone or pBones in an arrangement of James Brown's I Feel Good. Instruments provided by Warwick Music Group and led by Adrian Taylor and TBC)
14:00: Jazz Improvisation Basics (Learn the basics of jazz improvisation with TBC. Improvise using just 3 pitches over a 12-bar blues sequence. Ideal for trombonists who think they can't improvise!)
14:00: Jazz Improvisation Advanced (Develop your improvisation skills with Jeremy Price (Head of Jazz at Royal Birmingham Conservatoire).  Ideal for trombonists who can already improvise a little)
14:30: Chris Houlding (A guide to the ITA and recital)
15:00: Break
15:15: End of Day Performance (Perform See The Conquering Hero and 76 Trombones accompanied by Birmingham Schools' Wind Orchestra and Men of Harlech and Eye of the Tiger. Listen to Rimsky-Korsakoff's famous Trombone Concerto, Feeling Good, plus performances by the Royal Birmingham Conservatoire Trombone Ensemble and Rob Tooley from Bournemouth Symphony Orchestra)
16:00: Finish
Transport Information:
Parking is available on site.
The nearest railway station is Selly Oak, accessible from Birmingham New Street.
61 & 63 buses from the city centre.
Refreshments:
Tea and Coffee will be available throughout the day.
Bring a packed lunch.
Share this article