BTS Event Northern Ireland 2023
Comments: 0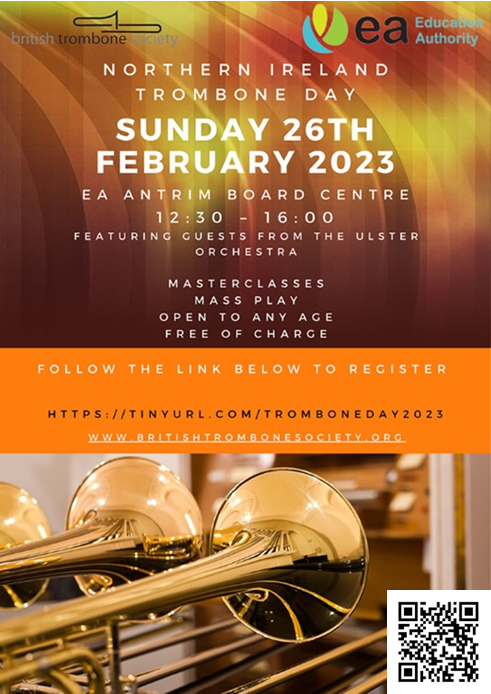 Announcing the BTS Event Northern Ireland 2023!
In conjunction with the Education Authority, featuring guests from the Ulster Orchestra.
EA Antrim Board Centre
17 Lough Road
Antrim
BT41 4DH
Sunday 26 February 2023, 10:30 - 16:00. Admission Free. Open to all.
See our Events Page for more details, or follow the QR Code.
Share this article