BTS Trombone Day at the Royal Military School of Music
Comments: 0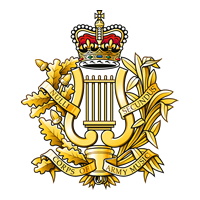 A day of workshops, recitals, masterclasses and, of course, the traditional massed blow for all participants.
The day will include workshops and masterclasses from Rupert Whitehead (Associate Trombone of the Royal Philharmonic Orchestra), Robbie Harvey (BBC Big Band and regular performer at Ronnie Scott's Jazz Club) and Josh Cirtina (Bass Trombone of the Royal Philharmonic Orchestra).
All attendees must register in advance and provide full name and contact details, plus vehicle registration number, make, model and colour. For Group or Family reservations, you must make an individual booking for each member of your party and the questionnaire must be completed for each individual. Snacks will be available, but not a full catering service. Please bring your own lunch.
A photo ID is required for each attendee to gain access to the hall (Photo Driving License or Passport).
Click here to pre-register.
Click here to download a flyer.
Share this article