Edge Music Festival 2020
Comments: 0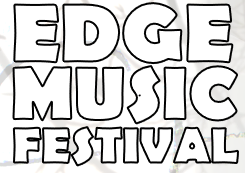 The Edge Music Festival can be thought of as an extended podcast. From 10am on the 25th July the festival will be broadcasting on www.edge.radio.
There will be great music, ideas, discussions, special events, interviews and possibly live performances.
The Festival will show how music is central to our lives and how having music at the core of our communities will benefit everybody.
Click here for more details or check out our Events Calendar.
COMPETITION FOR FESTIVAL:
A very special all expenses paid screening of the Opera Falstaff by Verdi, Recorded live at Wales Millennium Centre by S4c. WNO, Bryn Terfyl, Christopher Perkins conducted by maestro Carlo Rizzi. 
An evening with Alan Swain (Bass Trombone, Welsh National Opera) at a secret open air venue including Champagne and Canapés. 
3 pairs of tickets to be won. 
Simply enter the prize draw by writing, including name and telephone number, to festival@dursleymusic.com with the subject 'competition'
Closing date 24th July 17:00. 
Share this article