Gordon Campbell in Hampshire
Written By: David Read Comments: 0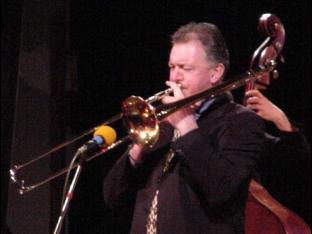 Alder Valley Brass celebrates its 50th anniversary with a concert featuring Gordon Campbell on 3rd July.
Formally known as the Aldershot Brass Ensemble, the brass band near the Surrey/Hampshire border was founded by George Prior, a fabulous trombonist from the Rhonda Valley in Wales. Indeed, two of his sons (Tony and Lee) went on the play trombone alongside his three other children to become founder members of the band. 
Anniversary Concert
featuring Gordon Campbell - Principal Trombone of the BBC Big Band
3rd July 2011
Princes Hall, Aldershot, Hampshire
We're inviting all people associated with the band over the last 50 years and this culminates in a big reunion celebration.
Share this article