Hallé Orchestra Appoints New Principal Bass Trombone
Comments: 0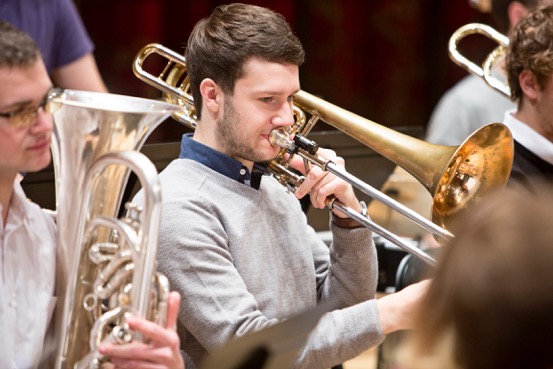 The Hallé Orchestra's long search to fill the Principal Bass Trombone chair is over. After a competitive two year process the appointment has been awarded to Kyle MacCorquodale, a 22 year old bass trombonist currently studying at the Royal Conservatoire of Scotland.
Kyle received the news via a phone call from the Hallé's Music Director, Sir Mark Elder. After hearing the news, Kyle said: "the call came completely out of the blue, but I am absolutely delighted and can't wait to get started. I have loved working with the orchestra so far. They are outstanding musicians but it's also a very supportive environment and a nice atmosphere to work in, which is important when you are going to be spending a lot of time with each other."
While growing up in South Lanarkshire, Kyle played in the Coalburn Silver Band and the National Youth Brass Band of Scotland, as well as attending the Royal Conservatoire of Scotland's junior department.  Kyle went on to study towards a BMus degree at the Royal Conservatoire of Scotland under the direction of Chris Stern, bass trombone player with the Orchestra of Scottish Opera.
As a student, Kyle has had a number of competition successes, including victories at the Besson Scottish Solo Championships and the Bob Hughes Bass Trombone Competition. In 2016, he was a finalist in the BBC Radio 2 Young Brass Award, performing live on air.
After his appointment was announced, Kyle thanked the Royal Conservatoire of Scotland and his teacher Chris Stern, who he said "has been a fountain of knowledge and has shared his decades of experience as an educator and performer at the highest level."
Photography: Royal Conservatoire of Scotland
Share this article