Harold Nash Obituary
Written By: Bob Hughes Comments: 0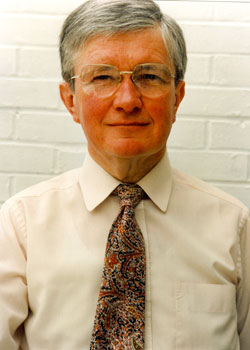 Harold Nash passed away in the early hours of Wednesday 24 April 2013 after a long illness.
Harold was born in the Rhondda in 1931. His early musical experiences were with the Salvation Army Band at Pentre, where his father was in charge. On leaving school, he gained a scholarship to study trombone at the Royal Academy of Music with Sidney Langston. He was invited to join the Royal Philharmonic Orchestra at 19, the youngest player to become a member of Sir Thomas Beecham's famous orchestra.
After a brief period at Sadlers Wells, he became Principal Trombone of the Royal Opera Covent Garden in 1956, where he remained until his retirement in 1997. While at Covent Garden, he became regarded as Britain's finest exponent of the bass trumpet.
Harold took over from Sidney Langston as Professor of Trombone at the Royal Academy of Music from 1974-92 and was Head of Brass at the Academy 1990-92. Many of his ex-students have gone on to hold positions in Britain's top orchestras and lead successful careers in the music profession.
After his retirement Harold moved to Wiltshire with his second wife, Barbara. He is survived by his daughter, Gaynor, and son, Geoff, from his first marriage.
Share this article