I was like wow
Written By: David Read Comments: 0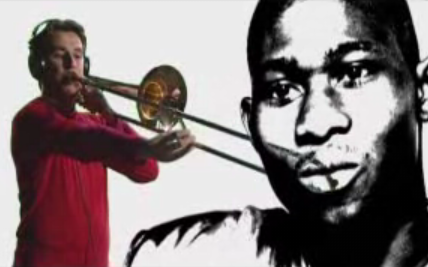 Jörgen van Rijen has been busy in the recording studio and a video clip has been released featuring a 4 minute section of Jacob ter Veldhuis' piece I was like wow. It is available for free viewing on youTube.
The piece is based on a television documentary in which American soldiers tell about their experiences in the war in Iraq. Film maker Jan Willem Looze made a film with the piece. The film combines shots of Jörgen while he records the piece with shots of the original tv documentary.

The CD 'I was like wow' will be released around October and will include the full film.
Share this article