International Trombone Festival 2018
Comments: 0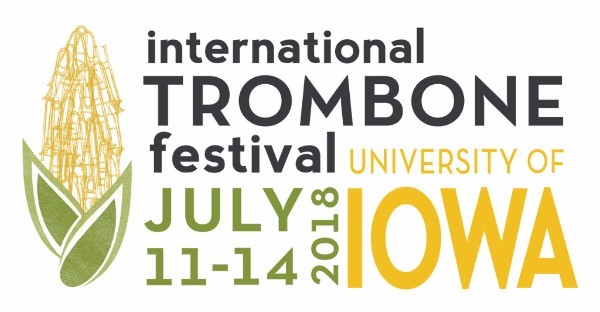 Call for Proposals: Presenters, Student Ensembles, and University Teaching-Artists
THE INTERNATIONAL TROMBONE FESTIVAL invites artists, ensembles, pedagogues, researchers, and other trombone/brass-related individuals and organizations to submit proposals to present at the 2018 ITF at the University of Iowa. Accepted applications will be scheduled for a 50-minute session on the 2018 program.
 STUDENT ENSEMBLES at the university and secondary level are also invited to submit performance proposals. Accepted ensembles will be scheduled for a 25-minute time slot, as an opening performance for a Festival artist, or a showcase performance in an alternative Festival venue.  Trombone choirs, mixed brass, or other ensembles featuring trombonists, are invited to apply.
NEW for 2018! UNIVERSITY FACULTY SHOWCASE RECITAL: The 2018 ITF program will feature university faculty in showcase recitals focusing on new music, and/or innovative programming.  The ITF invites university faculty from around the world to apply.  Instrumentation and/or performance format is open, and applicants are encouraged to explore innovation, creativity, and/or a variety of styles.
To apply, click below, or visit our new website at www.trombonefestival.net, where you can also find up-to-date information about festival programming, artists and exhibitors, registration information, the Youth Workshop, and more!
All applications are due October 30, 2017
For questions, please email Festival Director, Dr. Karen Marston (kmarston1@mtsac.edu). 
Share this article