ITA Trombone Teaching Symposium
Comments: 0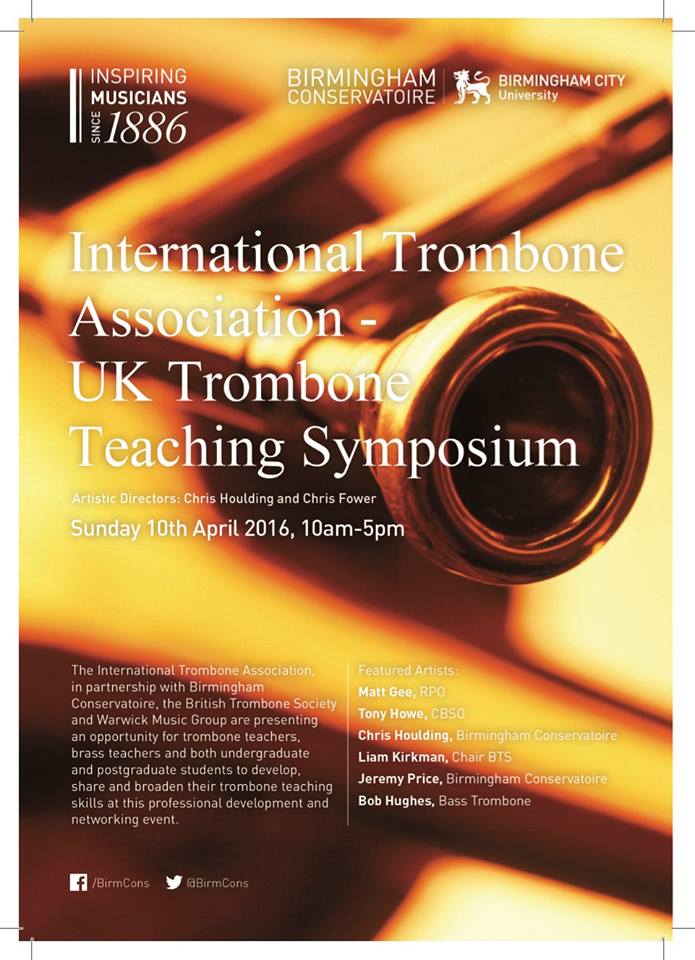 The International Trombone Association, in partnership with Birmingham Conservatoire, us, The British Trombone Society and Warwick Music Group are presenting an opportunity for trombone teachers, brass teachers and both undergraduate and postgraduate students to develop, share and broaden their trombone teaching skills at this professional development and networking event. 
The event will take place on Sunday, 10th April 2016, 10am-5pm at Birmingham Conservatoire.
Featuring artists, Matt Gee (RPO), Tony Howe (CBSO), Chris Houlding (Birmingham Conservatoire), Liam Kirkman (BTS), Jeremy Price (Birmingham Conservatoire) and Bob Hughes (Bass Trombone).
For more information and tickets, please visit www.tromboneteaching.eventbrite.com.
Share this article