James Buckle, first brass player to win the ROSL Gold Medal
Comments: 0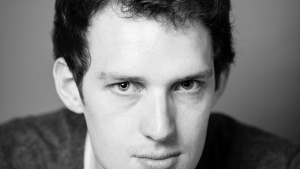 The British Trombone Society is delighted to learn that bass trombone player, James Buckle, has been awarded the Gold Medal Prize at the prestigious Royal Over-Seas League Annual Competition. 
James won the ROSL Wind & Percussion section final earlier this year and went on to compete against the winners of the other sections for the Gold Medal Prize on Wednesday 7 June at London's Cadogan Hall.
This is the first time the award has gone to a brass player in the competitions 65-year history. His winning performance featured Eugene Bozza's New Orleans and Robert Schumann's Adagio and Allegro. James was joined by Alison Procter on piano. 
We look forward to learning more about James in the next edition of our magazine, The Trombonist. A publication that is free for every member of the BTS. Please visit our membership page for more information.
Photography: Greg Barker
Share this article