Lessons with Jesper Busk Sørensen
Comments: 0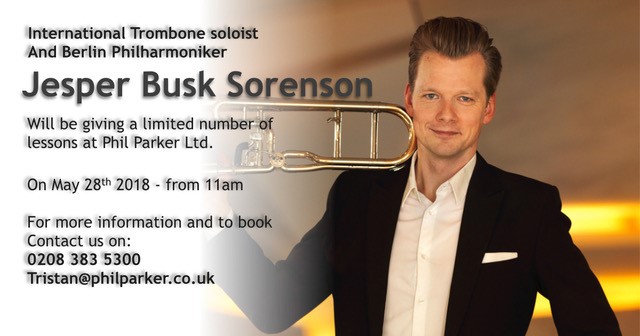 International Trombone Soloist and Berlin Philharmoniker Jesper Busk Sørensen will be giving a limited number of lessons at Phil Parker Limited on 28th May 2018 from 11:00. Phil Parker Limited, 85 Hampstead Road, London, NW1 2PL.
For more information and to book a place, contact Phil Parker Limited on 0208 383 5300 or email Tristan@philparker.co.uk
Click here for more details.
Share this article