Lindberg in London
Written By: David Read Comments: 0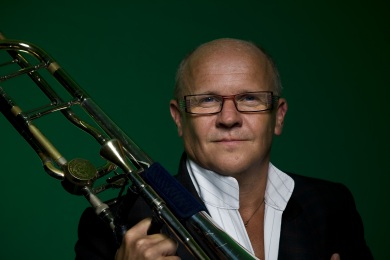 Photo: Mats Bäcker
Christian Lindberg is back in London next month to performwith the London Philharmonic. He will play the Leopold Mozart tromboneconcerto as well as Jan Sandström's Cantos del la Mancha.
Lindberg has struck up a strong relationship with the orchestra,having premiéred some years ago the Michael Haydn trombone concerto andin 2005 they did the world premiére of Mark Anthony Turnage's tromboneconcerto and recorded it.
10 October 2008, 7.30pm
Royal Festival Hall, London
Ravel La Valse
Leopold Mozart Trombone Concerto
Jan Sandström Cantos de la Mancha (London première)
Mussorgsky (orch. Ravel) Pictures at an Exhibition
London Philharmonic Orchestra
Yannick Nézet-Séguin conductor
Christian Lindberg trombone
Ticket information at the LPO website.
Share this article