Bring Me Sunshine
Comments: 0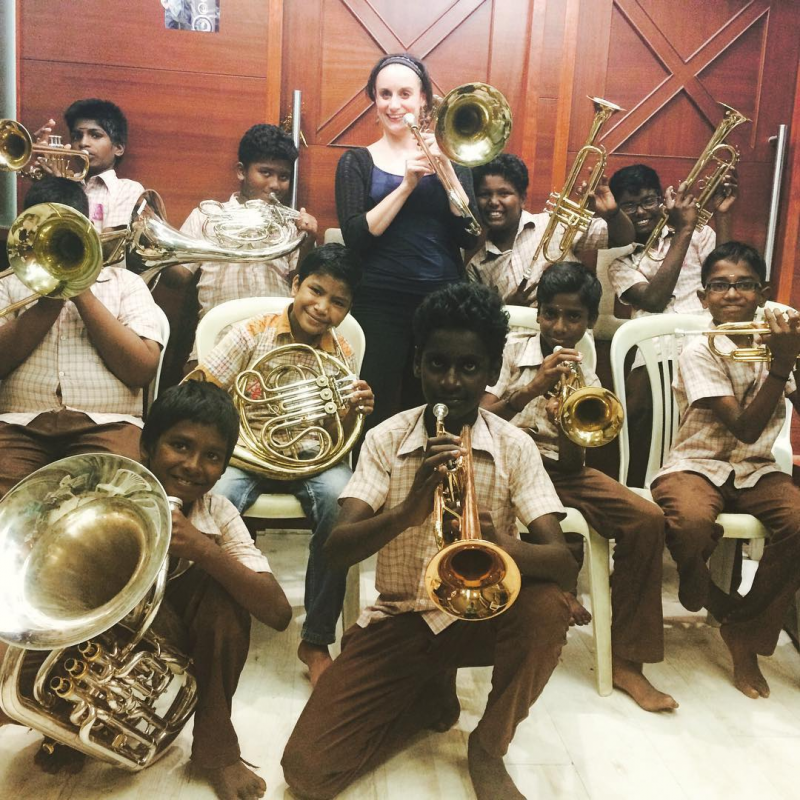 The "Sunshine Orchestra" is an ensemble forming part of the AR Rahman foundation at the KM Music Conservatory in Chennai, India. The foundation has had a very successful string project for the past five years and some of those students now work professionally as musicians. British Trombonist and educator, Lisa Sarasini is the leader of the brass group, which began back in January of this year. Local, underprivileged kids are provided with an instrument and begin to learn, with a view of having a career in music and also to provide them with all round skills developed whilst learning a brass instrument.
Speaking to Lisa, she said, "Anyone can donate instruments and we have had a lot of good donors so far. I work full time at the KM Music Conservatory and this is an exciting and rewarding part of my work. AR Rahman is doing a fantastic job and pioneering things for music education."
To read more about the organisation and to donate any unused or unwanted instruments, click here.
Click here to view the good work.
Share this article