Sykes is the pride of Lions
Written By: David Read Comments: 0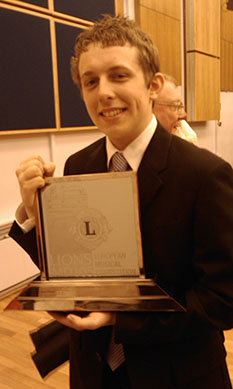 18-year-old Stephen Sykes has won the UK Lions competition at the Birmingham Conservatoire last weekend. The competition featured eight trombonists aged 8-23 who represented regions across Britain. Stephen will now compete in the European final in Finland this September.
Judges Bob Hughes, David Purser and Neil Samuel praised Stephen for his outstanding playing both musically and technically in his chosen pieces Ballade by Eugene Bozza and Aria and Polonaise by Joseph Jongen.
Stephen, who performed to BTS members last September in Wells School, is having a particularly successful year. In February he won the BBC Radio 2 Brass Soloist competition and in March Stephen won the concerto class at the Mid-Somerset Festival, becoming the first brass player to win since the competition began in 1922.
Share this article