The Bob Hughes Bass Trombone Competition 2022
Comments: 0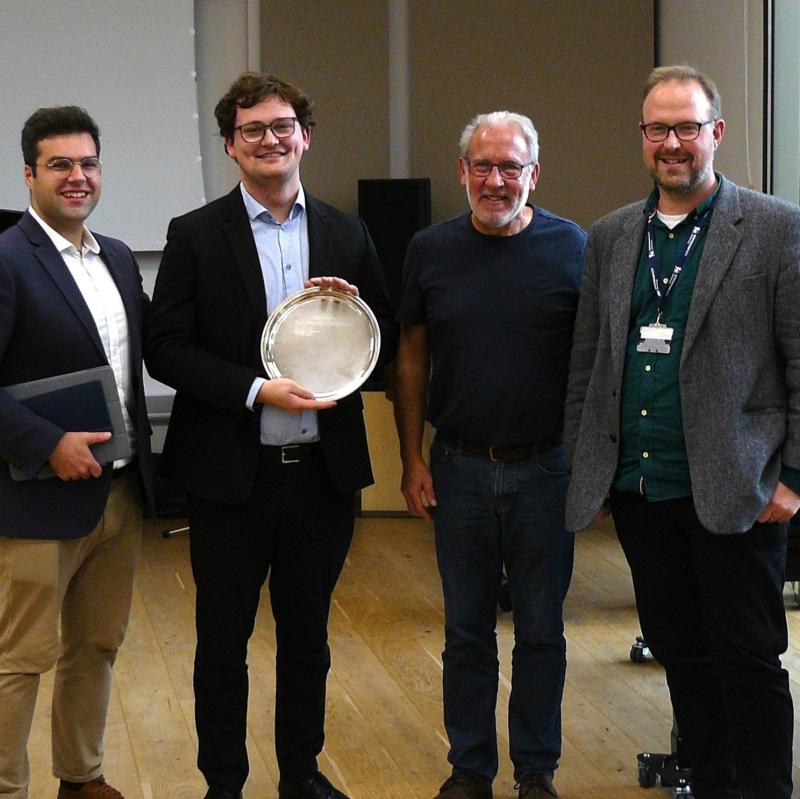 Congratulations to Jan Kruijsse, winner of the Bob Hughes Bass Trombone Competition 2022, sponsored by Mercer and Barker mouthpieces.
Jan is a bass trombone player from the Hague in the Netherlands. He started playing the trombone aged 7, and upon joining a local Dutch "fanfare orchestra" (similar to an English brass band), switched to the bass trombone aged 12. Jan moved to the UK in 2018 to pursue undergraduate studies at the Royal Academy of Music under Bob Hughes and Keith McNicoll. Upon finishing his studies, Jan is now active as a freelancer throughout the UK and Europe having worked with various orchestras including the BBC Scottish Symphony Orchestra, National Symphony Orchestra of Ireland, English National Opera and Royal Philharmonic Orchestra.
Jan is pictured receiving the winners' plate from Bob Hughes, alongside judges Josh Cirtina and Dan West. 
Share this article