The BTS Sackbut Competition 2022
Comments: 0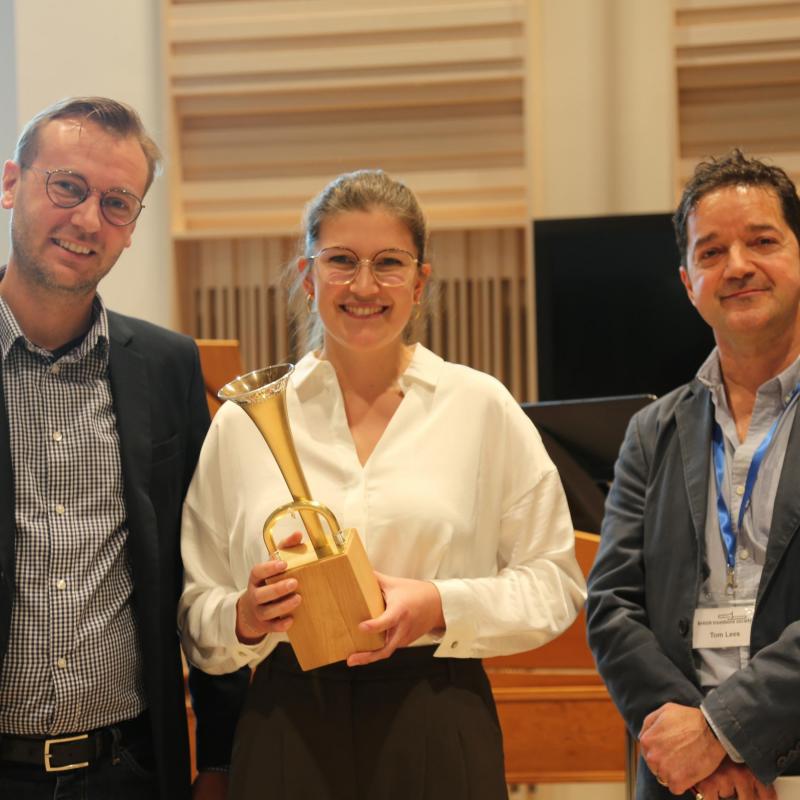 Congratulations to Emily Saville, winner of the inaugural BTS Sackbut Competition 2022, sponsored by Egger Instruments. Pau Hernández Santamaria was named runner up and Sam Barber was placed third.
The judging panel, Tom Lees, Adrian France and Conor Hastings of the English Cornett and Sackbut Ensemble, commended all three finalists on combining a very high standard of musicianship and virtuosity, with a studious and considered approach to their programmes.
Emily studied modern trombone at the Royal Academy of Music, London, where she began learning sackbut with Adam Woolf. Following a tour of Italy with the Chapel Choir of Girton College, Cambridge in 2019, she developed a keen interest in historical performance, and soon after participated in the Orchestra of the Age of Enlightenment Experience scheme for young period instrumentalists. With particular enthusiasm for renaissance music, she went on to complete a Master's degree in Historical Performance at the Schola Cantorum Basiliensis in Switzerland, studying with Catherine Motuz.
Emily is regularly invited to play with groups across Europe, including Ensemble Phoenix Munich, Abendmusiken Basel and the European Hanseatic Ensemble, and recorded a CD with the latter in June 2022. She has performed in various series and festivals in Switzerland, including ReRenaissance Basel, and the Lausanne Festival of Improvisation, and she can be heard on discs released by Naxos, Toccata, and CPO. With an ever-growing interest in the art of teaching, Emily has taken an active role in learning and participation projects with organisations such as the Orchestra of the Age of Enlightenment, English Touring Opera, and Glyndebourne Opera House, and holds a teaching licentiate from the Royal Academy of Music. She is currently studying for a Master's degree in Historical Trombone Pedagogy at the Schola Cantorum, with the overarching goal of enjoying a career that collectively encompasses historical performance, research, and education.
The BTS is incredibly grateful to Egger for sponsoring this new competition, and for the creation of a magnificent trophy to award to the winner.
Share this article