Tribute to Adrian (Benny) Morris
Comments: 0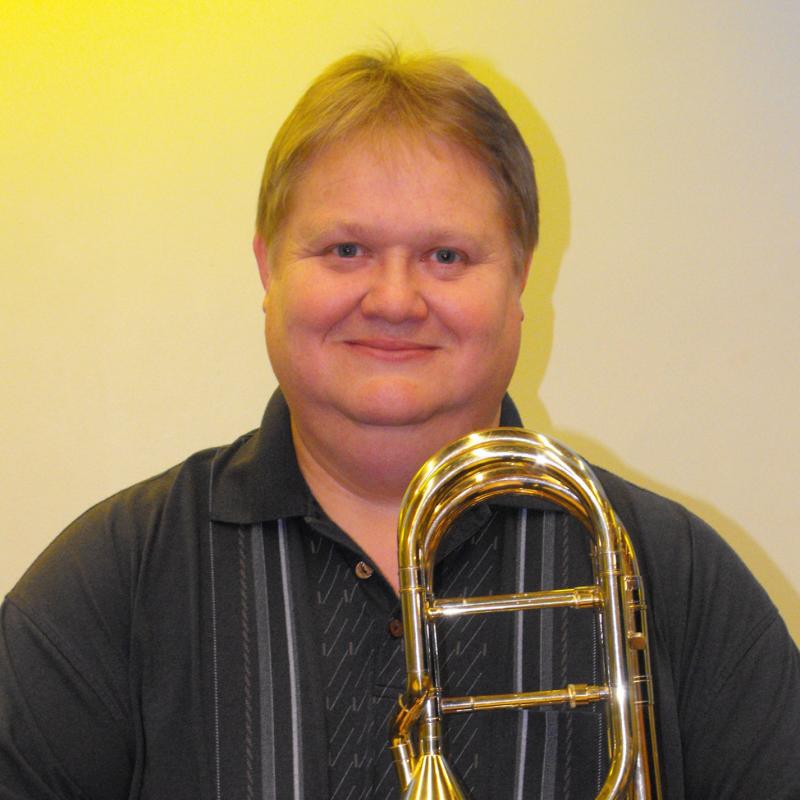 A tribute concert to the late, great Benny Morris.
Friday 25th March saw an absolutely wonderful evening where Elliot Brass Ensemble under the baton of Paul Andrews put on an electrically charged performance in front of a packed Daten Club, near Warrington.
Guest of honour of course was the gorgeous Carole Morris. As we know, Carole lost Benny (a man close to all our hearts) last year so this concert was put on to commemorate this beautiful man and to raise funds for St Ann's Hospice, Little Hulton - the place where Benny spent his last few days.
A crowd attended made up of everyone who loved Benny and quite frankly a Who's Who of the brass band and orchestral world. It was great to see Richard Evans with his family and friends and a table full of the country's very finest tuba players - if not busy gassing about lead pipes then hurling abuse at Paul (Brass Toff) and anyone who owned a trombone!!
So many wonderful faces were there and Paul was on sterling form, not only leading the players on stage through a three-set programme but giving the audience one hell of a night to remember.
Huge appreciation goes to Nicóla Shaw for working tirelessly behind the scenes in preparation for such an evening. A memorable night for a memorable man. We loved him dearly. (S.C.).
Donations go to benefit St Ann's Hospice, Little Hulton, but a percentage of the proceeds will also go towards the RNCM Trombone Choir, which Adrian inspired and tutored, to help raise funds following their recent success in winning the 2016 ITA 'Emory Remington' Trombone Choir Competition.
Carole had this to say, following the evening.
"I couldn't agree more with this review! It was a truly memorable evening and I am eternally grateful to Paul (Brass Toff) for organising what was a joyful occasion! Sad though the reason for the concert was, everyone had a brilliant evening and there was much joy and laughter....exactly as Benny would have wanted and indeed what he brought into many people's lives!!
There were far too many "highlights" to list individually and many belly laughs throughout but, what Simon has failed to mention was the quality of the Solo playing throughout..... everyone in the group had a go at showing off their individual capabilities and all did so with an exceptionally high standard but, Simon's playing was extraordinary (as usual) and there was a distinct "awwww" moment when he played one of his solos a second time, because his Mum had missed it the first time round!!
And what can I say about Josh Criteria!!??? [sic] (hehehe!). Bravo to 4BR for giving him an even more interesting surname than he already has!! He played two solos that Benny played in the past - one of which was, of course, "Wanderin' Star....." How easy it would have been to play something never performed by Benny in the past, so that direct comparisons couldn't be made. But not Mr Cirtina - and he played both every bit as well as Benny would have played them - two really fantastic performances that the audience really appreciated. Well done that lad!! Big thanks to the rest of the soloists - as I said, the whole group contributed!! A fabulous night all round!! xxxxxx" (C.M.).
Share this article