Trombonists Required!
Comments: 0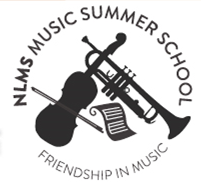 Calling all Trombonists!
NLMS Summer School are seeking 2 Trombones for their upcoming Symphony Orchestra Course.
It's a week-long course taking place between the 5th and the 13th of August, taking place in a beautiful setting at Queenswood School in Hatfield, Hertfordshire. All accommodation and meals will be provided alongside extensive professional tutoring.
Click here for more details.
It's a really great course which brings a majority of its members back year after year, so don't miss out on this great offer and get in touch via the following email address: rhodrispearing@hotmail.com
The Programme includes:
• Dvořák – Carnival Overture
• Kodály – Háry János
• Wagner – Meistersinger Overture and Prelude to Act 3
• Shostakovich – Symphony no.5
Share this article