Zoltan Kiss Masterclasses
Comments: 0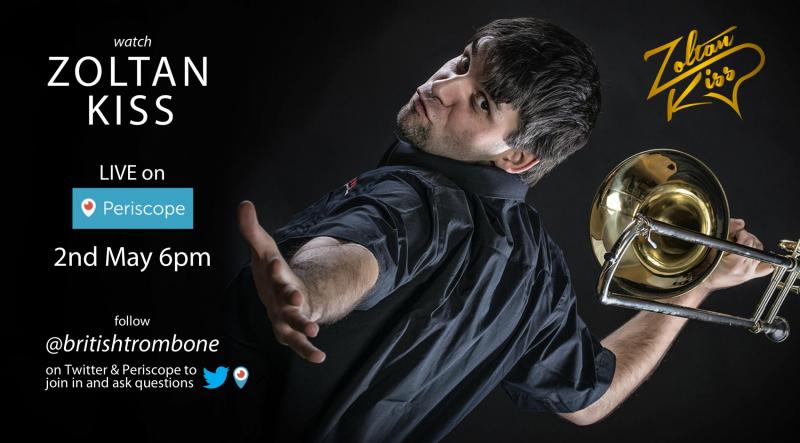 Hungarian trombone star, and member of the famous Mnozil Brass seven-piece Austrian ensemble, Zoltan Kiss, will be giving masterclasses, private lessons and a LIVE online discussion, this Spring. 
He begins his solo tour at the end of April at the RNCM where he is international visiting trombone professor, and then continues as follows:
2nd May: LIVE online Periscope interview and discussion (6pm). Keep an eye on BTS Facebook and Twitter for more details.
3rd May: Afternoon masterclass at Royal Academy of Music, London.
4th May: Afternoon masterclass at Trinity Laban Conservatoire of Music, London.
5th May: Morning masterclass at Birmingham Conservatoire of Music.
6th May: Private Lessons with Zoltan 10am-2pm at Parkers Music Shop, London. Followed by a short concert at 3pm.
To book a lesson with Zoltan Kiss, please click here (first come, first served basis).
For more details, please see the BTS Facebook and Twitter pages nearer the time.
Don't miss this chance to hear Bolero played perfectly, up an octave!
Share this article